Description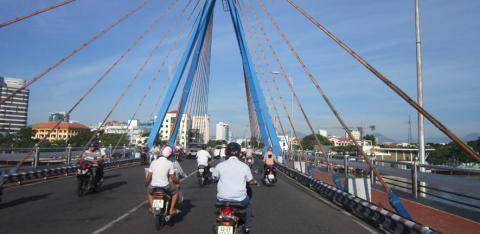 The MPhil in Development Studies provides an inter-disciplinary training whose content and style have kept abreast with the changing reality of the developing world, and the changing requirements of those seeking to make a career in the development field.
The course gives its students a firm grounding in political economics relevant to the developing world, including the study
of sociology, law, political science, management, economics and anthropology. We have close links with the other area centres within POLIS: African Studies, Latin American Studies and South Asian Studies.
The inter-disciplinary approach is based on the recognition that together with the analytical rigour required of economists and other social scientists today, no important issue in development — poverty and inequality, population growth, the construction of the institutions of a market economy, war and human rights, democratisation — can be properly understood without an inter-disciplinary perspective. 
The MPhil in Development Studies provides a framework within which students can construct a pathway suited to a wide range of differing interests and needs. Those for whom the MPhil represents a one-year preparation for a career in development policy can select a broad inter-disciplinary set of subjects, while those who wish to continue their studies at the doctoral level can select a more specialised set of options concentrating on the analytical tools of their subject, and discover which university department or faculty is most suited to their research plans.
---
Course Structure  
Important announcement about the MPhil course 2023/24
There is an exciting new structural change being introduced for the MPhil course from 2023. 
Thank you for your patience while we work on the content for this page. 
Informaton about the course 2022/23
The MPhil course consists of core papers, and a selection of optional papers so that study pathways suited to a range of different interests and needs can be explored.
Some optional papers are full papers and some are half papers; students take four full papers (or their equivalent in half papers) concurrently:
- at least two papers must be core papers
- one (full) optional paper may be replaced by a 12,000-word dissertation (not compulsory).
Students may also have the opportunity to replace their optional papers with papers borrowed from other departments (subject to paper availability).
The teaching for all papers takes place over the first two of the three terms in the academic year (Michaelmas and Lent Terms) and, in some cases, extends into the first four weeks of the third (Easter) term.
Papers are examined either by assessed essays written and submitted during the course of the year and/or by a formal written examination. At the discretion of the Examiners there may also be an oral examination. Students who choose to write a dissertation must complete and submit their dissertations along with the rest of their coursework before any written examinations begin.
---
Queries?
If you have any further questions, please feel free to email the Centre Administrator on admin@devstudies.cam.ac.uk.